The performance evening will revolve around Tobias Leibetseder's processual and constantly changing sculpture "Fragments". It is in permanent development and consists of artifacts of the Rotting sounds research process. Waste, things collected, things stored and put aside, texts, pictures, data, sounds etc. are the basis of the shape-changing work. Object or exhibition, museum or archive, collection or documentation are moments of intrinsic research and decomposition, accompanying the process and resting in the distant but immediate eye of the observer.
Tobias Leibetseder's performance Transformation 1 is a transformation step and insight into the process of fragments. Artifacts as materials and sounds are transformed into new shapes and synthesized in a performative and concert act.
Angélica Castelló will present a performance based on recordings of her performance "Magnetic litany" from the opening evening of the Auditorium of Rotting sounds on March 29, 2019. It is connected to the permanently exhibited object "Magnetic Room".
Elisabeth Flunger and Thomas Grill will jointly improvise on material and digital scrap. Everything seemingly valuable today will eventually transform into scraps. We take it as an aesthetic option.
October 2, 2019 19:00
Auditorium of Rotting sounds (Altes Auditorium)
University of Music and Performing Arts Vienna
Anton-von-Webern-Platz 1, 1030 Wien
As the audience will have to be limited, admission is on personal registration only.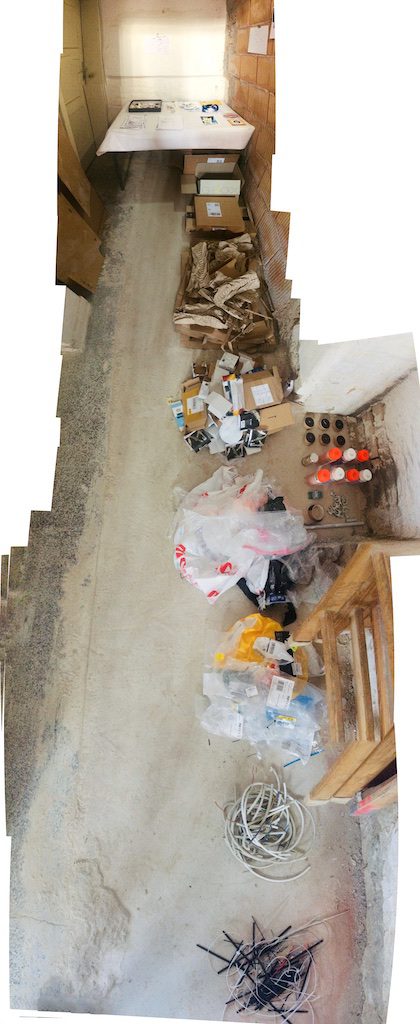 The pieces Magnetic litany 1 and 2 by Angélica Castelló have been made possible by the support of El Sistema Nacional de Creadores de Arte (FONCA).