Our research project is physically located at the main campus of the University of Music and Performing Arts Vienna, in the only unrestored building which used to be an auditorium of the former School for Veterinary Medicine.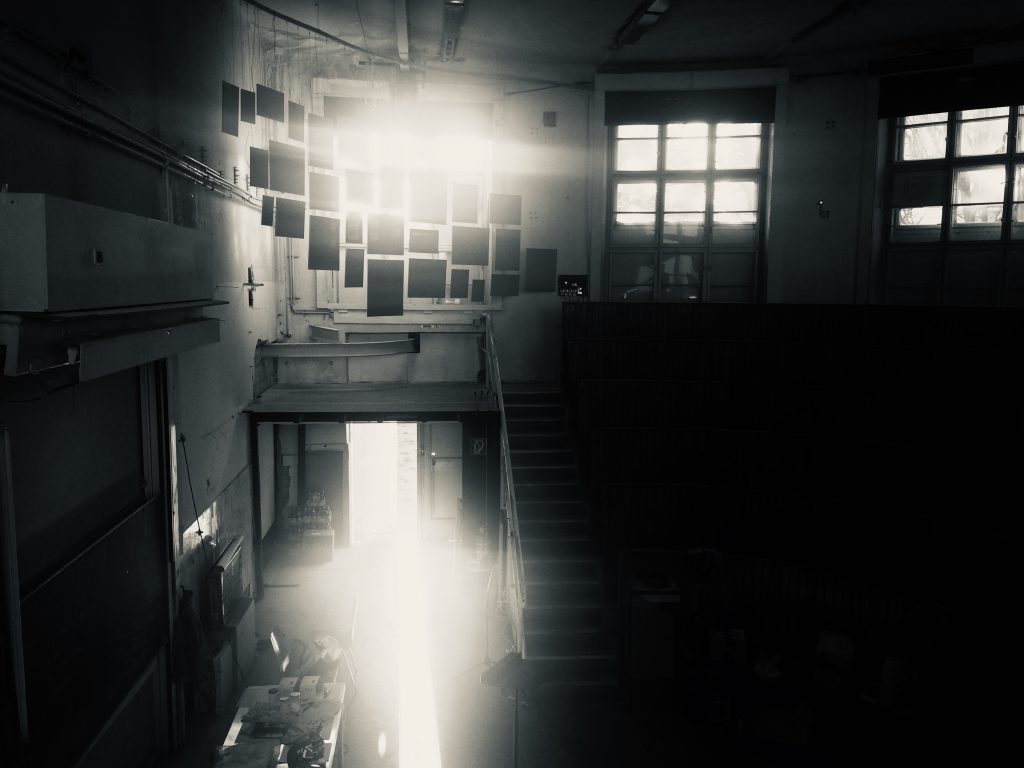 Address: Altes Auditorium, Anton von Webern Platz 1, 1030 Wien.
The building is the northern half-round element on the back side of building S on the campus.
We run our own project-related experiments with sound and media in this room, but it is also a publicly accessible listening space. We integrate external artistic positions which are related to our research agenda, that is, working with digital sound and time-dependency.
Conceptually, we refer to the legendary Mold museum (Schimmelmuseum) by artist Dieter Roth. Roth is well-known for his works with (bio-)degradable art and established his Schimmelmuseum in 1992 both as a workplace and a museum for the produced works.
Loading the player…
Live audio stream of the installations at the Auditorium
Currently, the following works are on display:
Currently exhibited at ESC Medienkunstlabor in Graz, Austria:
Details about the space, the works and the artists can be found in our exhibition catalog.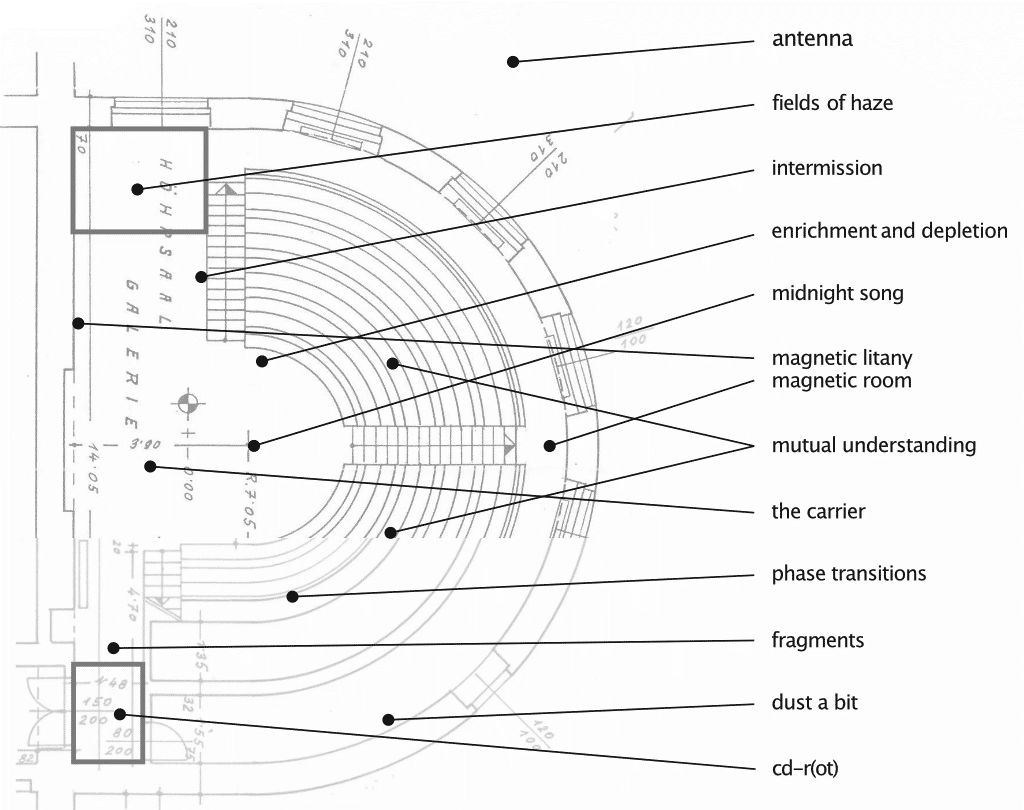 Due to the COVID-19 restrictions, the Auditorium can currently one be visited upon individual appointment.